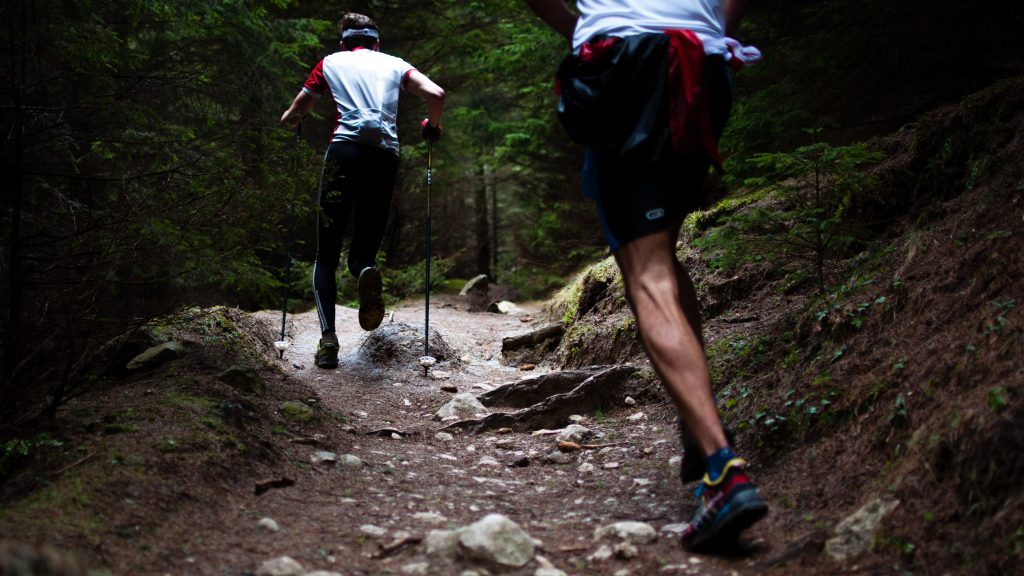 Part Two: Super important cardio training
Cardio training is an area that can polarise opinion as to which is the best or most effective way of working out. Rather than saying definitively which is the best (although I will say which is my favourite at the end), it would be better to have a look at each one individually, and the pros and cons of each exercise. Similarly, the affects may increase on an older trainer more so than a younger one.
In this article, we will cover running or jogging, walking, cycling, swimming and rowing on the Erg (as it is usually pretty accessible).
One thing I want to clarify
In my last article it said that you must train intelligently and train how you want to gain. However, with cardio exercise it means that if you want to be a runner, then you will not, surprisingly, have to run. In these instances, I am not going to qualify a particular cardio exercise as better or worse but just what you gotta do. Right then, let's look at the good the bad and maybe the ugly.
Running
The Good
Bone density improvements, particularly important for the girls
Fast and effective use of time
Running is accessible, you can run anywhere
Easy to vary the intensity of the workout
The Bad
Can be hard on the joints
Risk of injury, tough on hamstrings and glutes
Easy to get overuse injuries if you do too much
Running really only works the lower part of your body
Walking
The Good
Less impact on joints with lower intensity
You can do it anywhere
The Bad
Takes greater training time to get results that you can get quicker by running
Like running it only works the lower body
Harder to increase the intensity when compared to running
Cycling
The Good
Can be done on a stationary bike if you must
Easy to vary the intensity of the workout
Alternative to sitting in the traffic
Low impact on the body
Doesn't require a high skill level to perform the activity at an acceptable level, compared to swimming
The Bad
Long training session to get big rewards
The traffic, some drivers don't like you
Lycra
Only works the lower body
Swimming
The Good
All-over body workout
You mostly feel great at the end
High calorie burn
Nobody can bother you when you are in the water
The Bad
A high skill level is required, you will need great technique to swim a long way effectively
Can be a bit repetitive and boring staring at the black line
Bad technique can cause injuries to shoulder and lower back
Lane rage at pools!
Rowing/Paddling
The Good
All-over body workout from legs, abs, shoulders and back
Great calorie burn
Can be done indoors and outdoors on the lakes and the rivers, so there are no excuses
Intensity can be increased significantly
The Bad
High skill level required
Poor technique can hurt your lower back
Overall
There are of course other forms of cardio training, such as skipping, cross trainer, stair climbers and SkiErgs, to name a few. However, we've just had a quick look at the main ones. Although I don't think there are any bad ways of getting your cardio fix, I will always lean towards one that gives the greatest bang for your buck – the value for money exercise – rowing or swimming, which also provide a full body work out.
As with any sort of training, the harder you go, the more calories you will burn. So, try to vary your sessions and include bouts of high intensity. For instance, this can be intervals of 1 minute hard, followed by I minute rest or recovery, or doing the whole session at a faster pace.
So there it is, a run down of your options. Now get into them and no excuses.
Again, send me a message. I love to chat about health and fitness.