---
Vintage Fitness and Health has a range of qualified and experienced fitness trainers in your local area of Sydney, specialising in fitness for over 55s. Led by Vintage's founder, Andrew Fisher, the Vintage team is focused on helping each individual achieve their personal fitness goals.
Andrew Fisher
Founder/Senior Trainer
My name is Andrew. I've been in and around the areas of health and fitness for nearly my whole life. When I was at school I played almost every sport on offer, to varying degrees of ability and success, especially if it meant a day off school. From rugby union and rugby league, to basketball, volleyball, tennis, golf, cricket and so on.
When I left school I and wasn't sure what I wanted to do in life, I fell into the building industry. A good experience but not really a passion! Of course, sport was still my main focus, and most of my time spent away from the worksite was chasing two ambitions: becoming an elite fencer and a modern pentathlete (dreaming obviously of the three musketeers!). So all the money I earned I put towards my dream of travelling overseas to live and fence in Europe. Eventually I was lucky enough to do that, and was selected to represent Australia at the World Championships and other international events around the world.
Two years living in Hungary and Europe was fantastic and taught me what it takes to succeed in top-level international sport. While I loved every minute, the harsh reality was there wasn't any money to be made in amateur sport and eventually I had to get a real job and start earning a living.
However, after several years and several jobs back in the building industry, I realised I needed to follow my heart and return to the world of health and fitness. So I became a personal trainer.
Since then I don't think I've ever worked again – as I love what I do and love the people with whom I'm involved. I've worked in larger gyms, owned my own award-winning fitness studios, worked as a sales manager for a swanky Sydney CBD fitness club, and the list goes on.
During the past 15 years I've met some amazing people and learnt so much of the courage and determination of these people as they go about trying to lead a healthier and fitter lifestyle. One thing I do know is that every person I've met has a story. And often it's a story of overcoming adversity to achieve a fitter lifestyle. Whether it's time, injury, children, motivation, illness, depression – the list of obstacles is endless.
But the reason we do this is so we can all lead healthier and more fulfilling lives. What's your story? And what are you going to do to make it longer and better?
Andrew's experience:
• 20 years in the Health and Fitness Sector
• Diploma Sports Management (UTS)
• Master Personal Trainer Level 3
• Working with Specialised Populations (Older Adults) qualification
• Director Harbourside Group (Harbourside Health and Fitness) Personal Training Studios
• Sales Manager at No 1 The Health Club, 2007 to 2012.
• Winner – Fitness NSW Personal Training Business of the Year
• Finalist – Fitness Australia Personal Training Business of the Year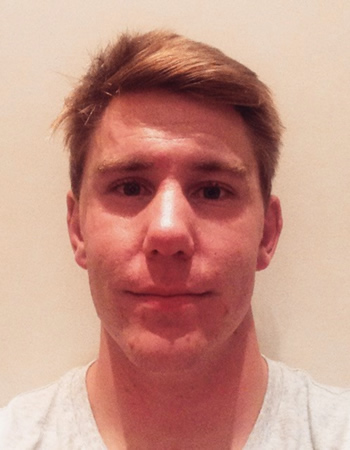 Ben Molloy
Trainer
Ben Molloy's training philosophy is centred on sport-specific training. He believes the more effort you put in, the more you will get out of it.
Using specialised, innovative equipment and exercises, Ben expects clients will be introduced to a different style of exercising. He prefers to offer a training routine that is high intensity and personalised, tailoring the routine to each person, with interval training as his favourite technique.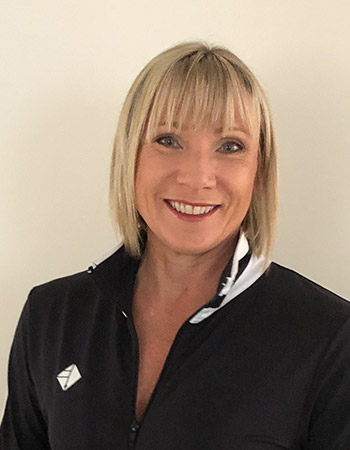 Maria Sim
Trainer
Maria Sim is passionate about using exercise to improve and maintain physical and mental health. Having used exercise to manage her own wellbeing during a 25+ year corporate career, Maria acted upon this passion in 2015 and became a trainer to help others.
Seeing clients achieve their goals and improve their health is Maria's reward for her work. This provides the drive to continually educate herself on the latest ways to train clients and the most recent research into exercise and health outcomes.
Believing in physical fitness as a path to retaining freedom of choice in life, Maria's focus is on keeping Australians of all age groups moving today, so they can get the most out of life tomorrow.
Maria's certifications and experience:
• Certificate III and IV in Fitness
• Personal Training and Individualised Programming
• Group Personal Training / Bootcamp
• Group Indoor Cycling
• Group Exercise Freestyle and Aqua
• Boxing for Fitness
• Pelvic Floor, Pre- and Post-Natal Women
• Children / Young Children / Adolescents
• Older Adults
Specialisations:
• Personal Training 1:1
• Group HiiT Sessions for all Fitness Levels
• Functional Resistance and Strength Training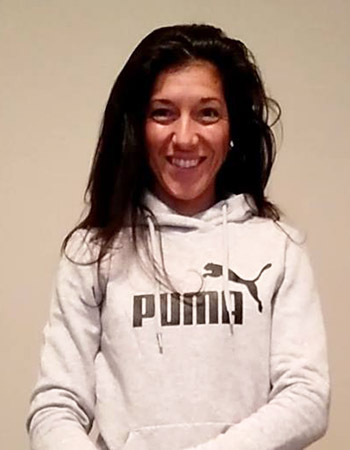 Alessandra Spadoni
Trainer
Alessandra Spadoni (Alé for short) is passionate about fitness and loves training hard, as well as having some laughs along the way.
She feels that the best reward for being a trainer is watching her clients improving, reaching their goals and seeing their smiles when they look back and they realise how far they have come.
Alé's specialisations:
• Fitness for Women
• Fitness for Over 55s
• Weight Loss
• Strength and Conditioning
• Non-diet approach
Alé promises to give you all her passion, motivation and energy in each session, while understanding that every person is different.