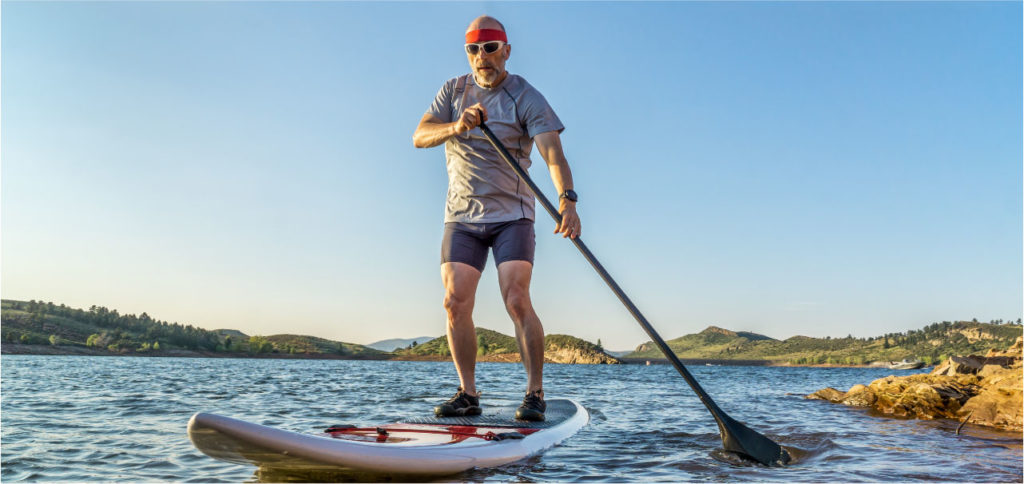 This is a question I often get asked by new clients to Vintage Fitness. The good news is yes you can! For most of us, our super competitive years are a distant memory or at least its becoming a harder proposition to maintain.
So is it possible to halt the decline or even be able to improve our fitness in our later years? I thought I would have a look at common fitness areas such as muscle mass, VO2 maximum, bone density and flexibility to see what's what.
Muscle mass
The loss of skeletal muscle mass associated with ageing is called sarcopenia. After the age of 50, the rate of loss of lean muscle mass is about 1%. This in itself is not great. Less muscle mass equates to a reduction in strength and power, increased joint instability (increased risk of injury) and a lowering of your base metabolic rate.
However, with as little as two x 45 minute resistance training sessions a week it is possible to not only halt the decline in muscle mass, but also to increase it. It has been reported (Peterson et al 2011) that 3 sessions per week is ideal, and involves 4 to 5 sets of 6 to 12 repetitions of each exercise.
There also needs to be a major focus on the correct nutrition and consuming enough protein and calcium. All this means that there is good news, you can get more muscles and stronger with exercise after 50.
As they say use it or lose it!!
Bone Density
Bones are constantly changing. Bone density decreases naturally with age. However because they are constantly growing, it is possible to halt the decline.
Good nutrition is crucial to maintaining and improving bone density. Eat vegetables, and focus on getting enough protein and calcium in your diet. Also ensure your vitamin intake is up to scratch, particularly vitamin D and K.
Exercise is crucial. Focus on strength training – not only good for developing lean muscle but also improving bone density. Two birds with one stone! And make sure you include weight bearing exercises. Things like walking and running. And if that's a bit boring try playing tennis or even dancing. All great for improving your bone density.
VO2 max
What is VO2 max? It's a measure of aerobic capacity – a measure of the overall power of your heart. The higher the score, the greater the ability of your body to do endurance activities (it stands for the maximum volume of oxygen your body can use in exercise). Simply, the higher the number, the better exercise performance you can have. The average female VO2 max is 30 and for men it's around 40.
So if VO2 is an indicator of aerobic fitness, can it be increased?
Sadly, it normally decreases at the rate of 10% per decade in the untrained person. This is due largely to decreases in lean muscle mass, as the muscle cells use oxygen at higher rates than fat cells, and conversely the increase in body fat of older adults.
It is possible to arrest the decline of the VO2 by about half as we get older if we exercise regularly. Again we need to develop lean muscle mass and continue with our cardio activities to ensure the heart's functional ability to pump blood to the body.
Check out this link at www.peakendurancesport.com
Flexibility
Despite the creaking joints, and the onset of arthritis it is possible to not only maintain but also improve your flexibility as you age.
Mostly the decline comes from a decrease in fluid around the joints. Additionally our muscles and tendons stiffen.
There is no one measure of flexibility. However, the ability for you to complete your activities of daily living, and your ability for your body to have a complete range of motion, is a good start to working out if you are too inflexible.
Constant injuries are also an indicator of a lack of flexibility.
But luckily, with a constant program of stretches, it is possible to increase your flexibility as you age.
---
So the good news we can get better as we age. It takes work, but it is achievable. Take heart and take stock. Get to know your body again and reassess your fitness program. The best may be yet to come!